IoT Solutions for Manufacturing Companies
AggreGate Platform and derived products cover diverse areas of the manufacturing process automation and supervision, starting from the field level and up to Enterprise Asset Management (EAM) and Business Intelligence (BI).
AggreGate provides the instant control and manufacturing intelligence to CEOs, plant managers, production line supervisors and supply chain managers. This pays back with the reduced operational costs, improved mean time to repair, increased profitability, higher ROI, and other long-term business benefits.
Feasibility of the AggreGate product suite covers:
Automation for discrete and process manufacturing (SCADA)
Productivity data mining and reporting
Industrial visualization (HMI)
Factory KPI real-time tracking
Event and alarm management
Northbound interface to ERP, EAM, MES, and BI systems
AggreGate SCADA/HMI, a manufacturing intelligence solution based on the AggreGate Platform, acquires manufacturing data from a plant-floor and translates it into a valuable data source for decision makers at the enterprise and business levels. Coordinating the interoperability of disparate devices and data sources, AggreGate SCADA/HMI visualizes data from multiple technological processes into the dashboards, reports and HMIs. Manufacturers can then make informed improvements to their processes to move towards the operational excellence.
For large multi-site manufacturing companies, the AggreGate product suite provides an umbrella operations coverage from the production process automation to the quality analysis, maintenance, asset management, inventory, and material management.
Manufacturing Domains
Specific manufacturing areas have their own AggreGate SCADA/HMI system operation requirements:
Automotive industry references to embrace automation of stamping, welding, painting, assembly, as well as forwarding field data to the quality control, logistics and other MES/ERP systems.
Semiconductor and electronics manufacturers employ SCADA/HMI solutions for the epitaxial process monitoring, post residues removal control, gas impurity alerting, device testing automation, OEE reporting, and more.
For the food and beverage sector, typical process control applications include recipe management, filling, bottling, wrapping, packaging, and allergen tracing. And of course, all common objectives, such as change over management, machine environment monitoring, control of tank levels, drives, valves and pumps, as well as quality assurance are also covered.
Smart Line Development
Manufacturing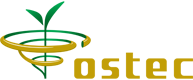 SCADA/HMI
Electronic module production enhancement. Technological process supervisory control and production defect analysis system deployed on the surface-mount transfer line. The system provides the production control and manufacturing deviation notifications. It also assists engineers both in the production process arrangement and product analysis for the effective corrective actions.
Packaging
In addition to automation of a discrete manufacturing process, AggreGate SCADA/HMI can handle and enhance your packaging technology.
Accumulation. Monitor the upstream and downstream conveyor status, prevent the machine downtime, blocking and starving, share the performance information, as well as log and visualize the buffer size.
Blister/Vacuum Forming. Monitor the pressure, temperature, humidity, heat zones, operator activity, and other traceable metrics, enable the quick product changeover, and get the custom reports.
Capping. Improve the efficiency of a manual, automatic and semi-automatic capping process, proactively identify and address the quality issues, and control the KPIs of cap feeder, sorter, etc.
Cartoning. Concentrate information produced by the feeder, drives, lubrication systems, and guarding/safety systems, deploy multiple touch panels for controlling the individual sections of a machine, reduce the downtime and increase productivity.
Case/Tray Processing. Enable monitoring for the case/tray forming, gluing, folding, wrapping and strapping, as well as ensure smoothness of the line operation.
Conveyor/Material Handling. Create the modular and extendable conveyor architectures, display data acquired directly from the drives and field controllers, share the status information with other controllers without additional gateway hardware, provide the remote status monitoring, as well as alarm forwarding to the external systems or mobile phones.
Feeding. Fine-tune the standalone or multi-lane feeders, adjust the vibration frequencies, directions, feed rates, and advanced parameters. Animate the feeding process to provide the visual feedback to operators for adjustment facilitation, and reduce the product changeover time.
Forming/Filling/Sealing. Change the bag length, rate, seal time, weight, and gas dispensing parameters, visualize data from the process controller, checkweigher and inspection equipment, including the metal detectors and vision systems, on a single HMI, coordinate the product change over, and employ the handshaking and communication with upstream systems to ensure incorrectly filled bags.
Inspection. Communicate with any inspection equipment via the industry standards, eliminating expensive specialized interfaces, combine the metal detection tunnels with the vision and X-ray systems on a single interface, and raise the visual, audible and remote alarms.
Labeling. Integrate the barcode, QR code and RFID tag printers into operation, get the instant data from scanners to get rid of any guesswork, upload data into MES and BI systems, and provide a common interface for serving different key customers.
Wrapping. Control the shrink wrap tunnels used for the pallet wrapping, create the high-usability displays that communicate with any temperature controllers.
Packaging Line Management
Manufacturing

SCADA/HMI
SMITEC SWM is a modular and configurable IT and Industry 4.0 solution based on AggreGate SCADA/HMI for packaging (or more general manufacturing) line supervision: monitoring, data collection, production tracking, production execution and performance KPI calculation (OEE).
Remote Monitoring and Service for Manufacturing Equipment Vendors
Automation and manufacturing equipment vendors face a unique set of challenges when it comes to servicing their systems. Every minute of the system downtime can slow down or even halt an operation of the whole plant, resulting in the serious revenue loss.
In addition, the knowledge required for qualified support of the complicated manufacturing control systems can often be hardly found within an enterprise.
And finally, the factory management tend to see equipment vendors as partners in optimizing and improving the overall quality KPIs of manufacturing processes.
Therefore, the vendors of complicated equipment tend to provide an optional or require mandatory remote monitoring and service for their systems.
AggreGate Platform is a leading remote monitoring and service solution for the process automation and manufacturing systems OEMs. Designed to manage complicated mission-critical systems, AggreGate allows the product manufacturers to provide remote services for diverse products ranging from the simple drives up to complex production lines.
AggreGate's data storage, processing and visualization tools help the system vendors to capture and analyze the efficiency of equipment usage and, thus, provide valuable advice on optimization of the manufacturing processes operated by their customers.
Road Heading Machine Supervision
Transportation and Logistics

SCADA/HMI
Road heading equipment monitoring and management product. Works with the Genesis OPC DA server, with an average of 250 tags per unit, up to 10 units at a mining facility.
In short, here's what AggreGate Platform can offer for vendors in the process automation and manufacturing arena:
Maximization of the system KPIs by the proactive problem prevention
Visualization of the real-time diagnostic data acquired from the equipment deployed at the customer sites
Reduction of the field service costs by the remote service implementation
Development of new services helping your customers to improve the plant operation efficiency
Maintenance of the complete inventory and configuration information for the deployed equipment
It looks like you won't be able to submit the form due to problems with your provider. Please register and you will be able to submit any forms!