AggreGate Edge brings the power of AggreGate IoT Platform down to physical assets. It includes a complete set of field bus drivers for industrial automation and building management systems. Data processing and analytics on controllers are simple with an embedded business rules engine, complex event processing, and machine learning modules. User Interface Builder simplifies data visualization on any device from smartphones to industrial panels.
New Business Opportunities
System Integrators, Engineering Companies
and Managed Service Providers
New revenue streams by developing innovative added value services for customers
Speedy creation and deployment of IoT solutions with low latency and local data protection requirements
Design of cost-effective solutions with manageable Edge / Cloud computing balance
IoT Device Manufacturers (OEMs)
and Independent Software Vendors (ISVs)
Rapid development of IoT applications for controllers
Vertical embedded applications with advanced data processing and analytics capabilities
Out-of-the-box "cloud-ready" connectivity modules for controllers
AggreGate Edge in the Digital World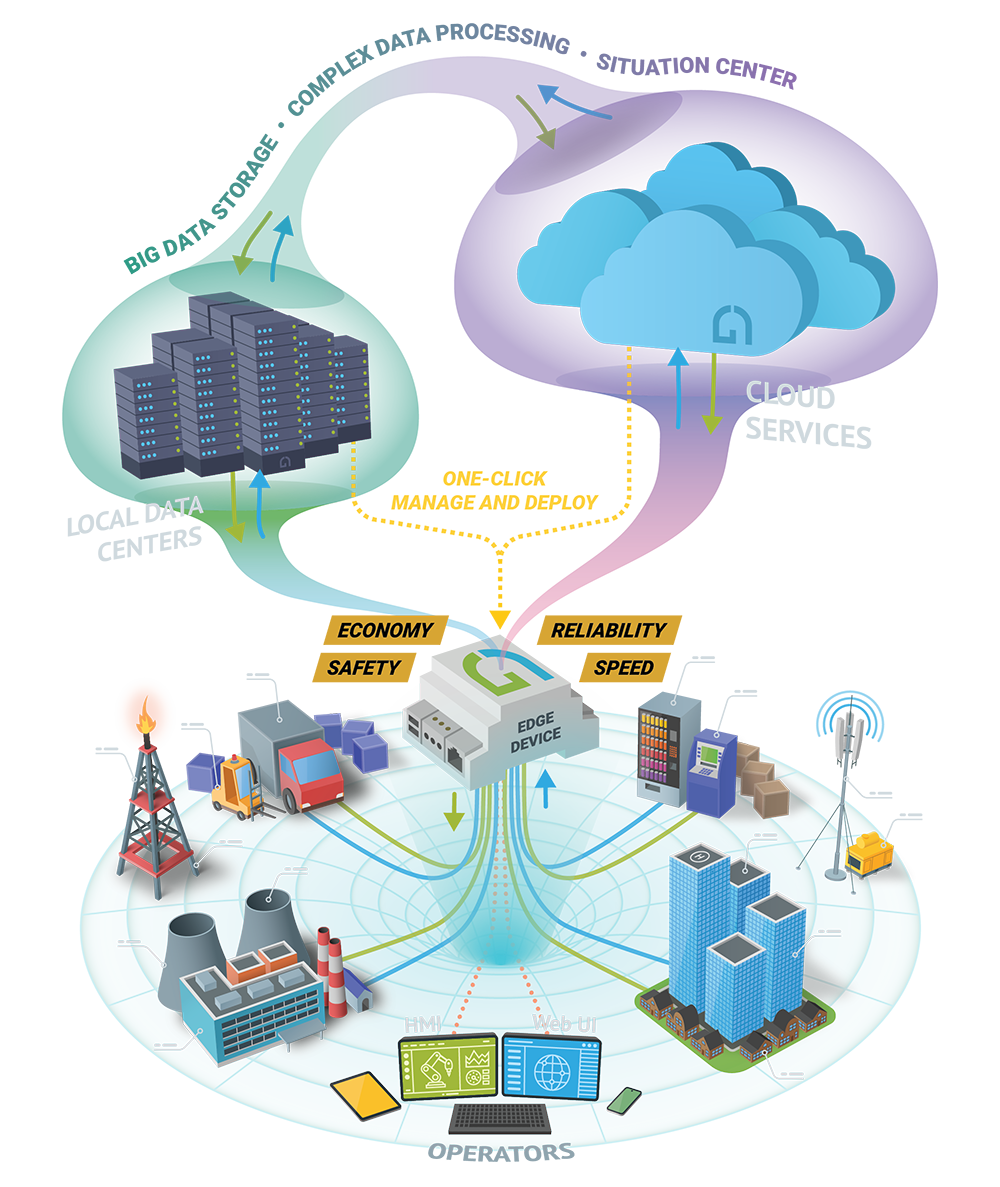 Deployment Options
Hybrid (Edge / On-premise, Cloud)
Balanced for compliance and performance between edge and cloud
Working as a part of big installation
Seamless logic transfer between AggreGate Server and AggreGate Edge
Local data filtering and processing, no need to send everything to the Cloud
Solutions with low latency, data protection, and regulatory requirements
Edge only
Fully featured autonomous IoT solution on Edge controller
Connectivity to IoT sensors and external data sources
Local CEP, Advanced Analytics, and Machine Learning models execution
Independent orchestration of multiple devices by one controller
Interaction with Azure/AWS/Google cloud services
AggreGate Edge Advantages
AggreGate Edge "glues" the physical layer of existing industrial automation and building management systems with on‑premise or cloud components of an IoT solution architecture.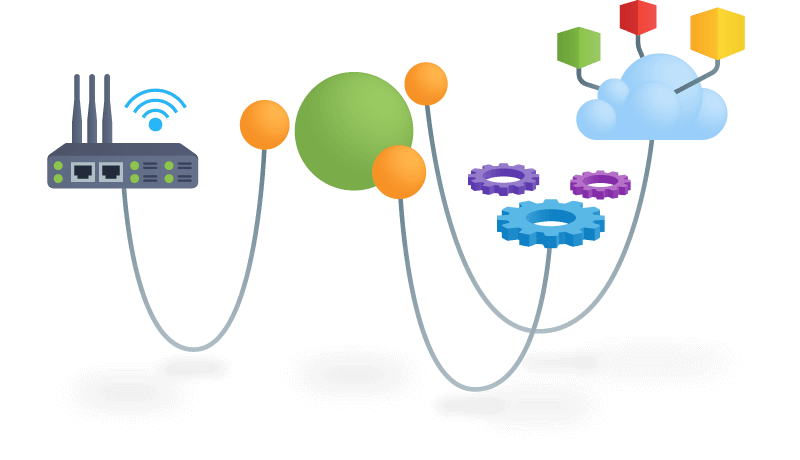 CONNECT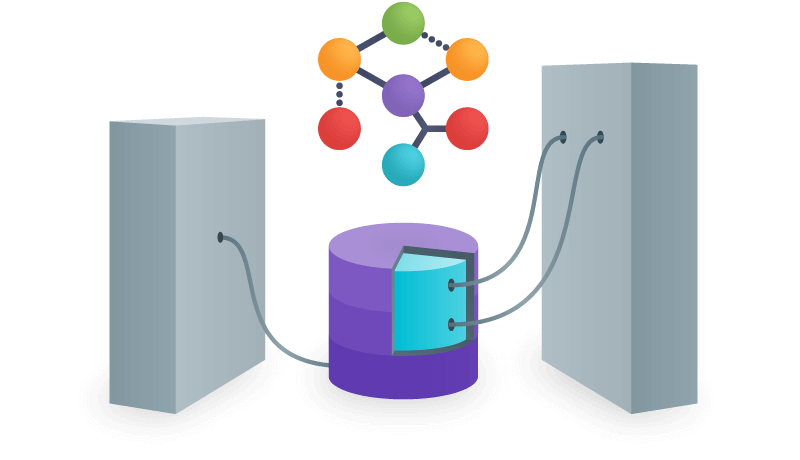 STORE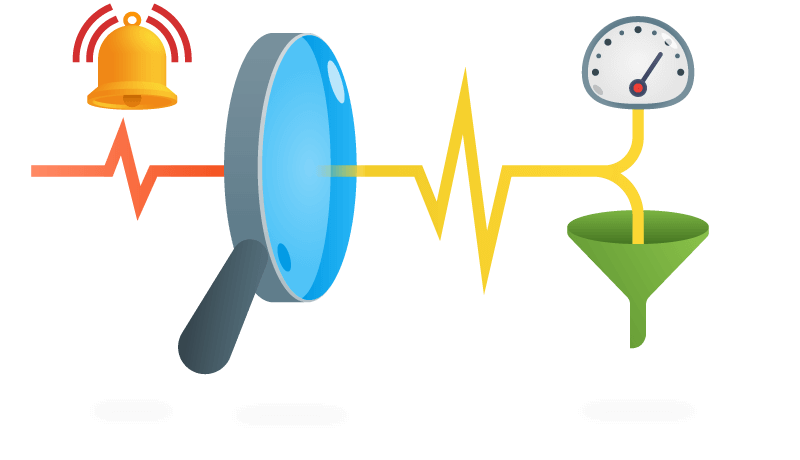 MANAGE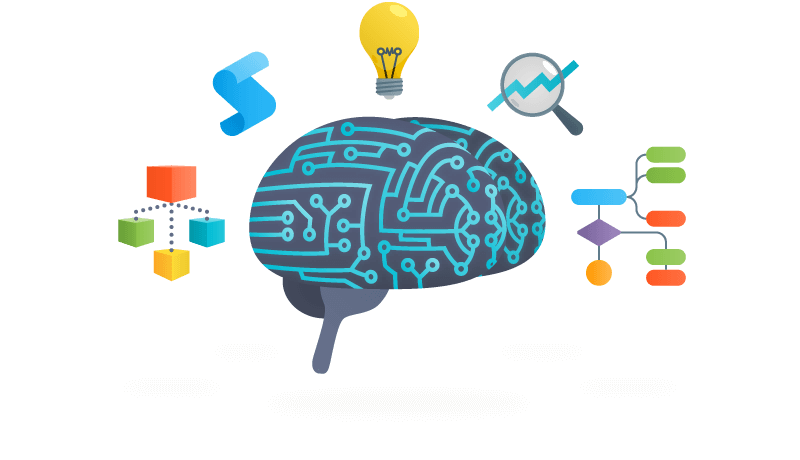 ANALYZE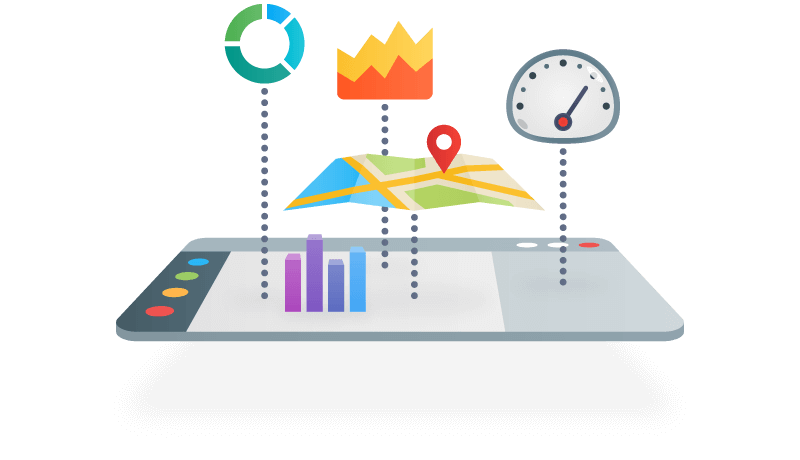 VISUALIZE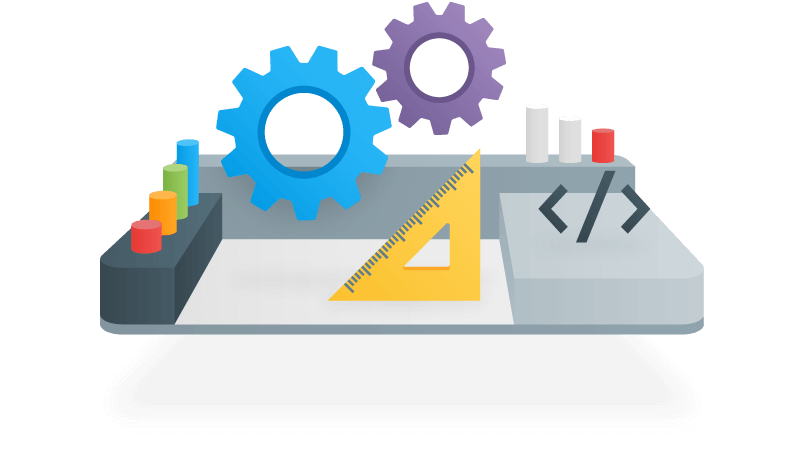 EXTEND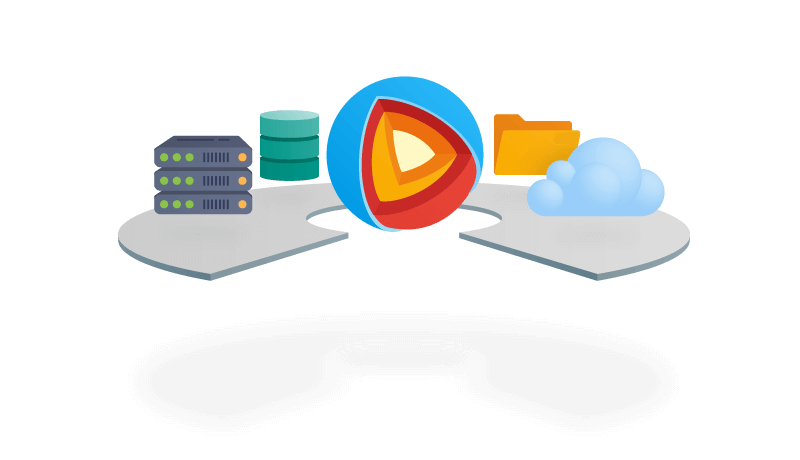 INTEGRATE
EVERYTHING
With out-of-the-box support for 20+ IoT and IT communication protocols, your controller with AggreGate Edge will be a universal "plug-and-play" component for many use cases. AggreGate Edge can use specific field buses of controllers as DALI, KNX, etc.
AggreGate Edge provides APIs for direct integration with third-party software or Cloud platforms. AggreGate Edge can interact with controller vendor's software by MQTT, REST protocols and get access to specific or proprietary vendor's drivers. All external control operations fully abide by the platform's security model.
Your controller with AggreGate Edge can store IoT events, historical values, enriched data for periods when the connection to the Cloud is lost. In an autonomous operation scenario, your controller with AggreGate Edge can store months of historical values between scheduled data exchange sessions with a central AggreGate Server.
One IoT gateway with AggreGate Edge can monitor and control hundreds of devices. AggreGate Edge device management capabilities include automatic discovery and provisioning, offline device management, group and batch operations, flexible event management, advanced alerting, job scheduling, etc. In case of poor or unstable connection to the Cloud, a controller with AggreGate Edge can act as a stand-alone control unit.
AggreGate Edge brings all advanced analytics capabilities close to devices and sensors. Object and process models, domain-specific languages, visual workflows, and machine learning algorithms – all those tools create business value from your data and simplify local decision-making on a controller with AggreGate Edge.
AggreGate Edge uses full power of visualization tools of AggreGate IoT Platform directly on controllers. You are able to create UI interfaces locally or deploy from the Cloud and run them on any device from smartphones to industrial panels.
Want to extend AggreGate Edge capabilities? You can use programmatic extension points and APIs to develop a new device driver or data processing plugin, UI component or even a full-scale embedded IoT application. A new Flexible Driver module allows building drivers for proprietary protocols without programming.
AggreGate Edge Architecture
AggreGate Edge's flexible modular architecture allows you to disable unused plugins to fit hardware resources of your controllers.
Edge Embedding Scenarios
Controllers with Built-in Software
Smooth integration with OEM's embedded software
Leverage of certified field bus protocols drivers included with controllers
High-performance interaction with embedded software via MQTT, REST API or other open interfaces
Controllers without Built-in Software
One solution for all connectivity, visualization, and analytics functions for controllers
Control of peripheral equipment via serial ports, UDP and TCP connections
Management of non-standard peripherals via AggreGate Agent
Broad Hardware Platform Support
AggreGate Edge can operate on industrial controllers in severe environments and work on devices meeting the following minimal requirements: Linux or Windows operation system with Oracle JDK, 1GHz CPU, 512MB RAM.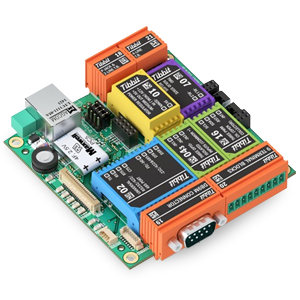 Tibbo Project System
Single-Board PC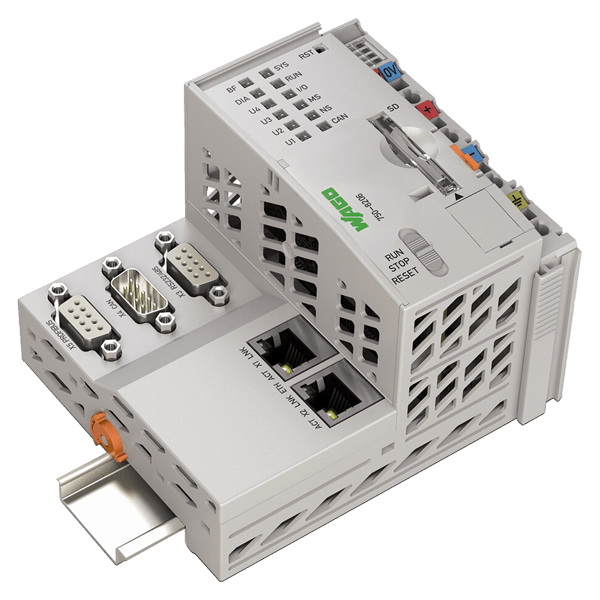 Linux-Based PLC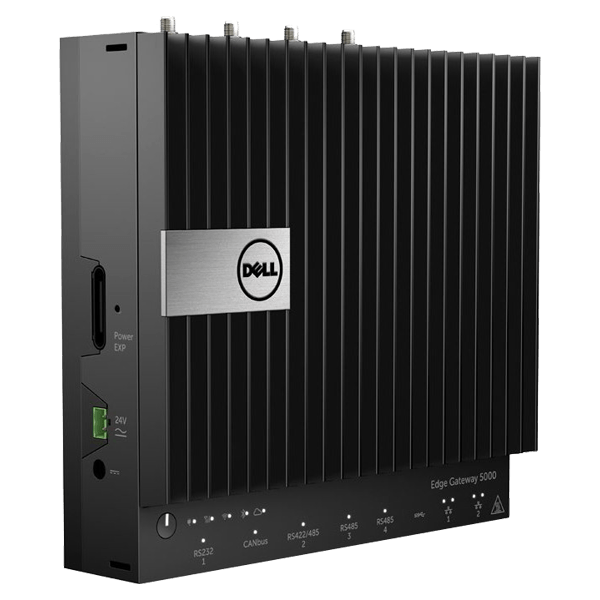 IoT Gateway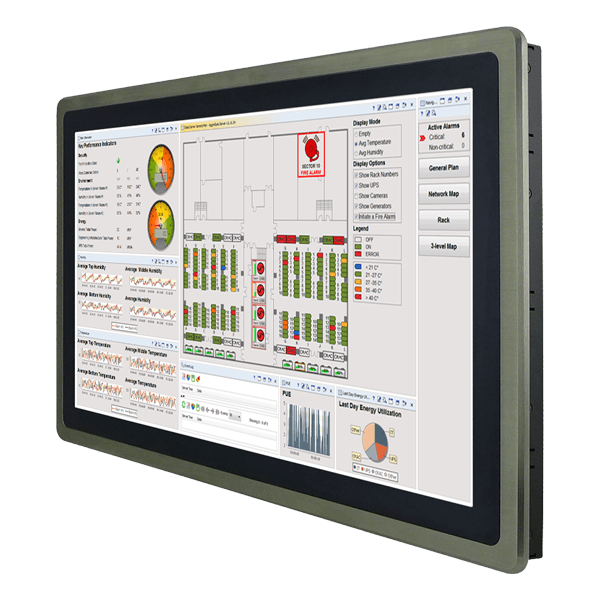 Industrial Touch Panel
It looks like you won't be able to submit the form due to problems with your provider. Please register and you will be able to submit any forms!