Used in hundreds of industrial automation products and solutions, AggreGate Platform provides numerous data analysis and visualization tools helping implement the Manufacturing Execution System (MES) projects and applications.
MES solutions use the "raw" controller-provided tags and calculated tags for modeling various process KPIs, such as availability, performance and quality indicators. The AggreGate's process and object modeling module helps bind the custom KPIs to SCADA tags, providing a very high level of KPI evaluation intelligence.
Since all industrial processes are pretty unique, the MES functionality is hardly deliverable out-of-the-box in most cases. With AggreGate, you have all the tools to tailor the production/process planning and auditing to your custom requirements. These tools include:
Models for introducing the calculated metrics and binding them to source values via the user-defined business rules
Expressions for defining the custom KPI formulas capable of analyzing numbers, strings, dates, tables, and any other values within the AggreGate's Unified Data Model
Queries for executing SQL-like requests in the Unified Data Model with respect to the operator's access permissions
Classes for keeping the production order data
The generic reporting module and integrated report editor allow the production reports to be based upon any source values, such as production batch history or performance analysis data.
Smart Line Development
Manufacturing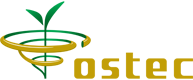 SCADA/HMI
Electronic module production enhancement. Technological process supervisory control and production defect analysis system deployed on the surface-mount transfer line. The system provides the production control and manufacturing deviation notifications. It also assists engineers both in the production process arrangement and product analysis for the effective corrective actions.
SCADA and MES for Spring Manufacturing
Packaging Line Management
Manufacturing

SCADA/HMI
SMITEC SWM is a modular and configurable IT and Industry 4.0 solution based on AggreGate SCADA/HMI for packaging (or more general manufacturing) line supervision: monitoring, data collection, production tracking, production execution and performance KPI calculation (OEE).
Downtime Management
The MES module is also responsible for managing the scheduled and tracking unexpected downtime. A precise downtime control adds score points to the overall visibility, helping to improve the process quality statistics reporting. Since SCADA and MES work on the same AggreGate core, all alerts will be automatically suppressed during the scheduled downtime.
OEE Tracking
Comprehensive analytical functionality of the Platform allows evaluating the Overall Equipment Effectiveness (OEE) of your processes, subdividing the source factors and resulting values by products and operators. You can also figure out the individual influence of Six Loss factors on the resulting OEE numbers.
Resulting benefits comprise:
Ability to set up your personalized production targets and validate their achievement
Reduced OPEX, improved asset utilization and increased proficiency
Fulfillment of the Enterprise Asset Management (EAM) and Enterprise Resource Planning (ERP) systems with the up-to-date production performance data
It looks like you won't be able to submit the form due to problems with your provider. Please register and you will be able to submit any forms!