Branding and OEM Contracts
AggreGate Time and Attendance is designed to be branded and distributed by Time Recorder manufacturers under the OEM agreement. The system may be easily customized for the specific country's requirements. Branded package will inherit your custom name, copyright, logos, icons, website links, and other elements of corporate identity.
Our unique value proposition includes:
Open-source Cardholder Management and Attendance Reporting plugins for AggreGate. You can adapt these plugins for your product and local standards. It's also possible to create your own modules for AggreGate Server using an open-source SDK.
Open-source SDKs for bridging any kind of existing security and attendance devices to the AggreGate IoT Platform
Open-source firmware of a "reference device" (TR610 Advanced Time Recorder)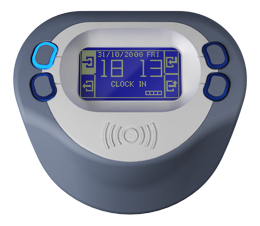 TR610 Programmable Time Recorder
Natively compatible with AggreGate
Open-source firmware
Tibbo also offers a free device driver development service for connecting any type of third-party time clocks to the system. We will also provide all necessary technical assistance to your support department or directly to your customers.
It looks like you won't be able to submit the form due to problems with your provider. Please register and you will be able to submit any forms!