Smart Energy and Power Engineering
Power generation and delivery have passed through a series of transformations over the past few decades. The industry was deregulated in many countries, and the grid endured further decentralization. Transmission and distribution technologies got more complicated, and most tactical switching decisions are taken by the field equipment without human interaction, yielding a supervisory role to the system operators.
Unified Smart Energy Platform
New governmental regulations face the overall system security, safety and reliability, while the commercial environment demands further optimization of the grid performance. Many gigabytes of data are now generated per every gigawatt electrical.
The AggreGate platform and derived products recognize a wide range of power engineering tasks and offer a cost-effective solution for the diverse energy management objectives:
Vendor-agnostic supervisory control for the power generation facilities
Industrial data transmission, storage and distributed processing
Remote monitoring and automation of the substations
Near-real-time visualization and profiling for the smart grid
Advanced energy metering and statistical reporting
Usage analytics, efficiency enhancement, supply and demand management
Predictive maintenance and process anomaly detection
Centralized monitoring for the hybrid power units
Monitoring of the SDH/PDH and real-time networks via the third-party element management systems
Management of the IT infrastructure and business services of energy companies
Specialized solutions like the UPS and transformer monitoring
Overall digitalization of the power engineering enterprises
Monitoring Multi-Vendor SDH/PDH Network
Power Engineering
United Energy Company
Russia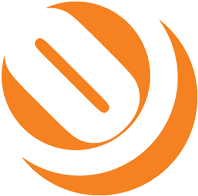 Network Manager
Monitoring of the SDH/PDH networks between power substations in Moscow. Improving the quality and stability of network services by correlating incidents received from the Ciena OMEA and KeyMile Unem element management systems with the inventory information pulled from FNT Command.
Smart Grid
AggreGate SCADA/HMI is a flexible and secure supervisory control system for the power distribution industry. The system can interface virtually any PLC and RTU, as well as tightly integrate with the existing automation systems. A wide range of supported protocols ensures that even the most sophisticated intelligent meter will be connected.
Grid operators having a large number of similar substations have an option to create a reference project modeling a typical substation. Multiple AggreGate servers operating different substations can be joined into a distributed peering network and coordinated through a central server. The primary server will also consolidate all statistical data for the reporting purposes.
AggreGate contributes to optimization of the grid performance, visually rendering the bottlenecks and allowing setting up alerts, reports and HMIs that consider the economical effectiveness of operations and improve decision-making.
The federated control center deals with a hierarchy of dynamic digital twins bound to the grid components – starting from simple (transformers, inverters, batteries, etc.) up to the metro-scale grid regions. Profound analytics and easy scaling to millions of tags adapt AggreGate to playing as MES, BI and EAM system of the energy enterprises.
Solar and Wind Power
Solar and wind power network operators face a necessity for remote unattended supervision of a large set of similar generation units. In most cases, data it collected via the GPRS/radio modems rather than direct network connection. The areas where AggreGate can help include the templated substation automation, demand change response, distribution automation, energy theft prevention, secure SCADA, what-if analysis, and monitoring of the network.
Wind Power Management
Umbrella wind farm control
Monitoring the turbine parameters, including power output, battery status, shaft vibration, pitch/yaw setpoints, and current alerts
Remote service and maintenance assistance via the centralized alert reporting
Central control room services, such as visualization of the wind forecast, anemometer readings and gust information
Historical farm performance reporting
Solar Power Management
Overall solar farm management
Field-level monitoring down to the individual cells
Control of the cell status and angles
Adaptation to any vendor-specific technologies
Remote monitoring and service for the smaller farms
Centralized data storage and reporting
Monitoring of Telecom Tower Energy Supply
Telecom Operators

SCADA/HMI
AggreGate SCADA/HMI-based reference solution for managing the power systems of base cellular stations. A number of installations within the international communications networks (Airtel, Telenor, Etisalat, and others).
Hybrid Power
AggreGate can provide the centralized real-time monitoring, performance optimization analytics and logistics for the companies operating hybrid power units. Those units normally handle a complicated switching logic maintaining the balance between the usage of grid power, diesel-generated power, solar and wind power, and accumulated energy. Installed in remote locations for serving the geographically disparate telecom sites, those units expose multiple control setpoints and statistical usage metrics, allowing the centralized status visualization and reporting, as well as real-time alert dispatching through SMS and email messages.
It looks like you won't be able to submit the form due to problems with your provider. Please register and you will be able to submit any forms!