IoT Solutions for Smart Cities
Being initially a driver of the IoT industry, smart city development technologies are rapidly progressing and becoming more and more sophisticated. All cities are pretty unique, thus no fixed-function products will quickly fit the changing demand even of a single small community. A common flexible technology platform is required, and that's where AggreGate IoT Integration Platform perfectly fits the emerging market.
Efficient Transportation
Millions of cars are flowing in any large city, and the past-day predetermined traffic control doesn't work anymore due to its low efficiency. The sensors collect valuable near-real-time information about the traffic density, emergency situations, roadworks, and other significant events. This info is reported to a situation center, allowing to control the whole city's traffic intelligently and operate a highly efficient transportation system.
Aggregate IoT Platform takes care of:
Traffic Control
Traffic flows dynamic redistribution with the automated and manual control scenarios
Intelligent streetlight phase control
Fleet weight and size tracking
Photo and video fixation of the traffic laws violations
Integration with the emergency services
Road condition monitoring
Municipal Transportation
Dynamic route planning
Rescue vehicle shuttling optimization
Emergency vehicle driver communications
Fleet condition monitoring
Automated comparison of the fulfilled services with respective contracts
Public Transportation
Online tracking and informing
Public transport overcrowding prediction
Route optimization
Fleet condition monitoring
Integration with the payment services
Parking Management
Parking slot availability monitoring
Parking command and control center
Predictive analytics on the parking congestion
Online informing and parking slot reservation
Integration with the car/bike sharing and rental services
Smart City Is a Green City
Opportunities for the metro-wide energy usage optimization are truly boundless. Even the simplest scenarios, such as lighting control, may vary from the obvious night-time auto-activation to dimming based on the crowd density and weather conditions. Wide-area energy management is far more complicated than smart home scenarios, so the control system must be highly modular, adaptable to the huge number of control zones, rules, scenarios, and data sources.
Thus, any pre-defined functions fail to work. A fully custom energy management project is designed for each community. That's when AggreGate Platform steps onto the playground. Its highly modular and extendable nature doesn't assume any out-of-the-box algorithms, it looks more like a brick set that can be used for building an efficient solution of any scale.
This green picture is complemented by the intelligent waste management employing sensor grid management technologies for tracking the container fill ratios and planning optimal logistics for the service fleet.
Another verge of a green city is represented by the ecological and weather monitoring. AggreGate is used to monitor and analyze the particulates (PM2.5), gas levels (CO, CO2, NO2, SO2, O3, etc.), noise levels, wind strength, water currents and wave levels. It provides visibility throughout the current conditions and predictive modeling for the coming hours.
An efficient resource consumption is a keystone of the city management. The energy loss reduction can be reached by making AggreGate monitor and analyze the long-span objects, such as pipelines, power lines or sewerage systems. AggreGate-based distributed smart grid management systems also process the data collected from every power producer and consumer in the city to reach the maximum efficiency.
Emergency Notification System Monitoring
Government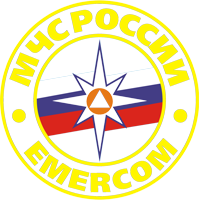 Network Manager
Monitoring of the emergency notification speakers, radiation level sensors, communication channels, network equipment, video conference system, as well as operator workstations in different regions.
Building Automation
Apart from controlling the city-wide systems, AggreGate covers end-to-end automation of municipal and private buildings and facilities. It handles the power and water management, HVAC and lighting control, fire safety and physical security management. It also connects every engineering system into a complex umbrella solution, where all sensors or subsystems talk to one another and form a detailed building condition picture. Moreover, data collection and analysis allows making predictions for the resource consumption optimization and emergency situation avoidance.
Smart Campus
Smart Cities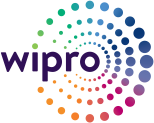 Building Automation
Environment monitoring, street light management, waste management, MLCP and open area parking solution, social media integration, SOP and alerts, energy monitoring system, water quality and consumption management, incident management system for a large corporate campus.
Smart Metering
Every apartment complex and municipal facility has at least a couple of meters. In many cases, there are separate meters installed on every floor/apartment. Each of them is used only for personal settlements with the utility companies. Meanwhile, the centralized city-wide data processing simplifies mutual settlements and opens great opportunities for the strategic resource planning and consumption optimization. Perfectly coping with the big data and having strong analytical modules, AggreGate platform can be a foundation of such government-owned smart metering solution.
LPWAN-Based Smart Metering
Managed Service Providers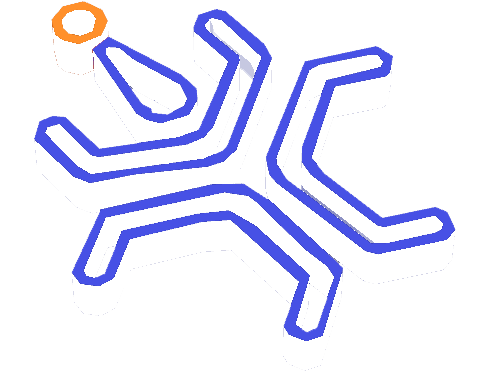 Automatic Meter Reading
AggreGate-based LPWAN network and application servers for the custom-made base stations. A derived smart metering system for the gas, electricity, water, heating, as well as physical sensors of humidity, vibration, light intensity, etc.
Other Technologies
AggreGate Platform and derived vertical market solutions enable automation for many other smart city systems and facilities:
Wastewater processing and storm drains
Smart information and navigation kiosks
Video surveillance and analytics (via integration with the third-party VMS)
Digital signage system
Crisis response management system
Telemedicine and telehealth
State-owned IT infrastructure components
And many others
Universiade 2019 Infrastructure Monitoring System
Smart Cities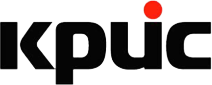 Network Manager
Continuous monitoring of Universiade ICT objects sanity and operability, which covers application information systems, data processing centers hardware and software, network and telecom equipment as well as utility systems equipment.
Manhole Monitoring System
Monitoring and Management of Federal Highway's Networking Infrastructure
Smart Cities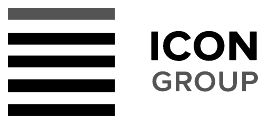 IoT Platform
Network monitoring and management system implementation at two federal level highway sections. The system controls equipment at a more than 130 kilometers long road span, monitoring health of over 10 services, 50 servers, and hundreds of network devices and workstations.
It looks like you won't be able to submit the form due to problems with your provider. Please register and you will be able to submit any forms!