AggreGate is a Swiss army knife Physical Security Information System (PSIM) covering all physical security management aspects of the large distributed enterprises.
Platform helps reduce the risk of human errors, improve the security management, and reduce the operating costs by converging all security devices and response/debriefing procedures into a single unified platform.
The actions initiated from a situation center enable the synchronized operation and task automation, enhancing your ability to prepare, prevent, detect, and respond quickly and effectively to all routine and emergency security situations.
Open platform architecture offers the generic gateways for access control, biometrics, intrusion sensors, card readers, RFID, panic buttons, video management servers, video analytics, and many other devices and systems. A comprehensive set of modular data processing and visualization tools can be tailored to meet the unique needs of any security control room, regardless of its size and complexity.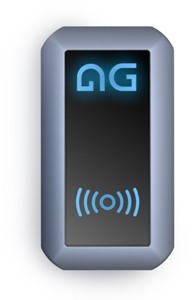 AggreGate easily integrates with diverse security devices and systems:
| | |
| --- | --- |
| Lower-Level Physical Security and Access Control systems | Access Control Panels |
| Readers (proximity, magstripe, keypad, and biometric) | Fire Alarm systems |
| Emergency Notification systems | Door Locks and Relays |
| Video Monitoring and Video Analytics systems | Alarms and Buzzers |
The solution expands to accommodate the growth and new technologies while delivering multiple long-term business benefits, including faster and more effective response, reduced operational costs and administrative overhead, reduced resource utilization, improved operation continuity, reduced false alarms and human errors, model-driven response automation, expert decision support, improved training and debriefing, and more.
Data management and visualization instruments of the AggreGate Platform allow quick design and visual development of the multi-display dynamic plans, situation center dashboards, security staff mobile UIs, and debriefing reports.
It looks like you won't be able to submit the form due to problems with your provider. Please register and you will be able to submit any forms!