IP Camera and Video Monitoring System Integration
Being a middleware IoT platform, AggreGate can tightly integrate with any Video Management System (VMS) that has open APIs. This allows AggreGate to manage and monitor video servers, records, and individual channels (cameras). It can also connect to IP cameras directly to play video streams and allow operators to control pan, tilt and zoom (PTZ).
Video surveillance integration pursuits numerous objectives:
Accessing live video stream popups via geographical maps and dynamic facility/floor plans
Flexible drill down from maps/plans and event logs to VMS dashboards and video walls
Automatic triggering VMS-side recording upon system alerts and events received from other security systems (access control, perimeter defense, etc.)
Enrichment of events consolidated in AggreGate with context-sensitive information about available video recordings
Creation of custom widgets that display video streams and enable the PTZ (pan-tilt-zoom) camera control throughout VMS
Centralized activation/deactivation of VMS channels (schedules, camera tours, etc.)
Embedding VMS recorder and channel status/statistics into global security dashboards
Retrieving video analytics alerts (such as motion detection) and injecting them into the umbrella security incident management workflow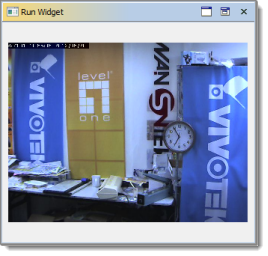 Technical Brief
VMS integration is technically performed via standard protocols, for example:
It looks like you won't be able to submit the form due to problems with your provider. Please register and you will be able to submit any forms!