Smart Healthcare
Comparing to automation and IT, solutions in the digital healthcare are still unique. However, the extreme flexibility of AggreGate and its ability to adapt to the data of any physical sense and structure ensure it has the edge on the competition throughout the IoT world.
New-gen medical services that leverage from the platform include:
| | |
| --- | --- |
| Medical equipment monitoring and management | Management of smart pills (drug ingestion trackers, biomarker nanosensors) |
| Patient flow and activity tracking | Lab equipment inventory and monitoring |
| Medical personnel identification and tracking | Hospital building and medical campus automation |
| RFID-based pharmacy inventory and medicament tracking | |
Telehealth and Remote Patient Monitoring
With AggreGate, a new clinical telemedicine service integrated into EMR can be up and running in less than a month.
| | |
| --- | --- |
| Portable and wearable medical devices can be connected to the cloud within a few days | Smartphones, tablets and other mobile devices can be used to collect the health indicators directly or via BLE |
| The platform can manage the patient video and audio monitoring | Automated emergency alerting to the physicians and family can work via calls, SMS, messengers, and more |
| Analytics on vital parameters (body temperature, heart rate, brain activity, insulin levels, etc.) made easy | |
Medical Asset Management
AggreGate enables the centralized control for various wearable and portable medical devices. It provides data aggregation and backend for the mobile e-health applications. It also takes care of device configuration and firmware upgrading.
Intelligent big data processing algorithms allow detecting the negative trends proactively, providing a strong foundation for building customized predictive medicine solutions.
IT Infrastructure Monitoring and Management
Improve the monitoring level of your medical facilities and services by applying the following AggreGate functionality:
Monitoring of the medical equipment in hospitals and laboratories
Integration with monitoring of the IT infrastructure below the medical device network
Integration with the building automation and environment control
Monitoring of the VoIP infrastructure and Call Center operations
Monitoring of the virtualized infrastructure and Virtual Desktop Infrastructure (VDI)
Auditing and optimization of the infrastructure expenses
Mind the unique AggreGate vendor-agnostic connectivity ensuring easy integration of any newly installed medical equipment into an existing network.
To help you keep an eye on all the processes, AggreGate consolidates the industry-specific, facility and IT infrastructure events providing the centralized situation, incident and alarm management, and immediately delivering alerts via SMS messaging to the personnel.
Healthcare System and Service Management
Choosing AggreGate solutions for your medical infrastructure monitoring, you get all types of industry-specific management.
AggreGate supports in-depth management for the vital applications and systems, like:
Electronic Health Record (EHR)
Electronic Medical Record (EMR)
Picture Archive and Communication Systems (PACS)
Computerized Physician Order Entry (CPOE) systems
The system tracks compliance with the governmental regulations (such as HIPAA) combining the following:
Filesystem monitoring
Configuration management
Regulatory compliance management
It either provides the inside visibility or tracks the operability and health of:
Physician Portals
Patient Portals
BI and ERP systems
Inventory and Asset Management systems
Master Patient Index databases
Medical Center Automation
AggreGate Building Automation and SCADA/HMI systems enable the end-to-end automation of medical center buildings and facilities. Their typical objectives include uninterruptible energy supply management and efficiency optimization, lighting and HVAC control, physical security and attendance management, visitor tracking, and more.
Building Automation in a Tomography Center
Healthcare and Social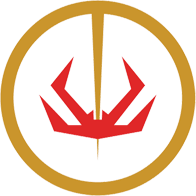 SCADA/HMI
Automation of a heating plant operation, setup of remote monitoring and control. Schneider Electric TWIDO controllers, Modbus TCP protocol.
It looks like you won't be able to submit the form due to problems with your provider. Please register and you will be able to submit any forms!