Access Control Devices
Tibbo Access Control device is a physical access control system component able to get data from RF card readers, allow or deny access, manage deadbolts, doors, turnstiles, etc.
Having a large number of features, the controller allows you to build a flexible solution. Its open firmware provides a way to reach the safety perfection.
Our unique value proposition includes:
Modular design
Open firmware code
Flexible settings
Connecting sensors and door contacts
Control of deadbolts, doors, turnstile, etc.
Connecting RF readers, biometric sensors, keypads with a Wiegand interface
Display, LEDs and buzzer
Compact size
Download the
Solution Manual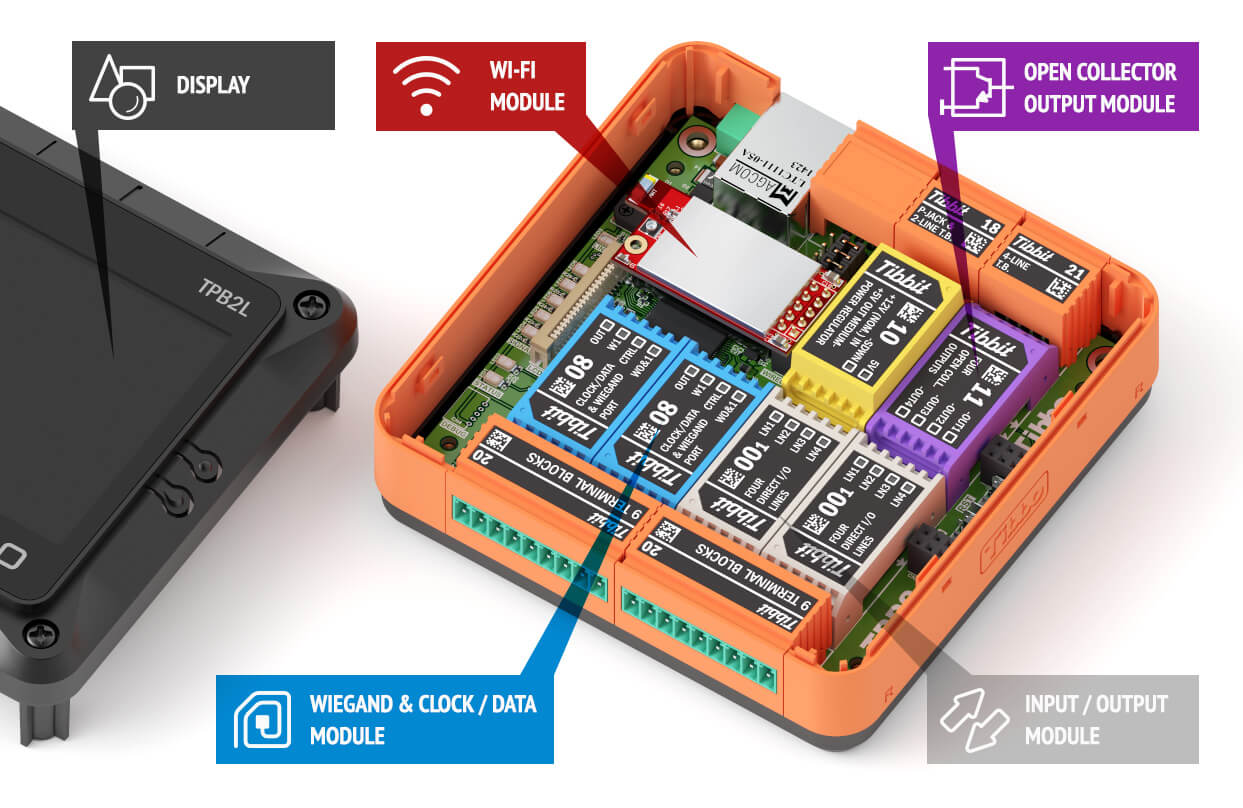 Key Features
Ethernet port
10/100 Base-T Ethernet port with onboard magnetics and RJ45 jack
Wi-Fi
Optional Wi-Fi connectivity (requires the GA1000 add-on module)
Inputs
8 optoisolated input lines
Display
TFT display compliance (TPB2L option)
Keypad
Sensor keypad (TPB2L option)
LEDs
Onboard status LEDs, MD (setup) and reset buttons
RTC
Onboard RTC with a backup supercapacitor
Flash disk
1MB flash disk for the application code and file system
Power
5V (power input modules for other voltages available)
Conditions
Operating temperatures from -40°C to +70°C
Certification
CE and FCC-certified