IoT Solutions for Managed Service Providers
IT service providers are facing snowballing of offering complexity with the new technologies that push network, infrastructure and application limits. Lack of converged visibility into how infrastructure components perform and affect the end-user experience leads to the service quality degradation, subsequent SLA breaches, and immediate slippage against the competition.
Portfolio of products based on the unified AggreGate IoT Platform helps MSPs gain the direct and user-perspective visibility into their infrastructures:
IoT Cloud Services Platform
Owning a data center and targeting the IoT market? AggreGate can be deployed as a white-label isolated multi-tenant core or your IoT cloud. It integrates with the virtualized infrastructure, billing systems and customer portal to allow offering both barebone IoT platform instances and vertical IoT services to partners and end customers.
With AggreGate, you can concentrate on building an ecosystem of technology and alliance partners operating their device fleets and IoT applications within your infrastructure.
Our IoT cloud business model works in B2B2B, B2B2C and B2B2G scenarios. We combine your customer reach, data centers and network with our understanding of IoT service expectations of SMBs and their implementation by IoT OEMs. We help bring your IoT PaaS/SaaS cloud into operation within a single year from the first contact to the start of a marketing campaign.
Infrastructure Monitoring and Management
IaaS (Infrastructure as a Service) providers face a necessity of operating multiple geographically distributed data centers, often connected by the owned physical WAN links (e.g., fiber-optical links) or virtual channels (such as MPLS tunnels). Since the personnel costs are constantly raising against the hardware costs, modern companies tend to operate the whole infrastructure from a single or a few network operation centers.
NOC operation involves the aggregation of real-time metrics and KPIs from remote data centers. The AggreGate Platform's unique distributed architecture is designed to solve this task in a natural way: there is an independent full-scale monitoring and management server in every location, thus all data is stored locally. However, peering relationship between the remote and central servers ensure the actual real-time metrics are always available centrally, and historical values can be loaded from the remote databases on-demand. NOCs are also involved in the centralized configuration and distribution of incident and situation management chains throughout the network.
Data center infrastructure management objectives covered by the second-tier servers include:
Comprehensive monitoring of the equipment health and performance, traffic, VoIP, and virtualized networks
Environment monitoring: temperature, humidity, hot/cold air pressure, airflows, overall carbon dioxide emission
Integrating sensors of diverse types: leakages, voltages, door and motion sensors
Power supply control, monitoring status of the external energy inputs, diesel generators and UPS units via the network maps and floor plans
Controlling the lighting and HVAC systems
Capacity planning: building trends of the aggregated power use and energy quality metrics, predicting the dates of SLA breaches
Tight and seamless integration with the physical access control, video surveillance and analytics, fire alarming, perimeter defense, and other building security systems
Delivering alerts via E-mail, SMS and other methods (SNMP traps, etc.)
Sound alarms, physical plastic status beacons
WAN link quality and performance monitoring via the route tracing, IP SLA control and probe-based monitoring
Southbound interfaces to the DCIM and inventory systems for enriching events, alerts, incidents and situations by pulling the information from CMDB
Northbound integration with the service desk and other ITSM systems, automatic ticket creation upon the raised or escalated alerts
Enterprise IT Infrastructure Monitoring
Transportation and Logistics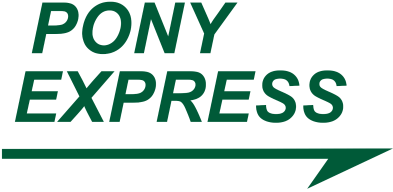 Network Manager
Monitoring of the corporate network, applications and business services, including Microsoft SQL Server clusters, Microsoft Exchange servers, VMware vSphere hypervisors and VMs, FreeBSD-based VPN servers, mail services, network printers, and more. Network traffic decomposition and analysis.
Application and Service Management
SaaS (Software as a Service) and PaaS (Platform as a Service) providers have their specific challenges comprising the SLA care that depends on availability, health and performance of services, applications and underlying hardware.
Benefits delivered by the AggreGate product suite:
Multi-tenant architecture allows forwarding full or partial monitoring capabilities to the end customers
Distributed two-tier monitoring server architecture
In-depth monitoring of the standard and house-grown applications
Comprehensive monitoring of the underlying databases, software frameworks, middleware, and servers
Modeling the multi-component business services and their KPI tracking
Modeling the company-wide KPIs, their near-real-time visualization and historical reporting
Modeling the application-wide, service-wide and company-wide SLA indicators, tracking their history and trend-based prediction of the future SLA violation dates
Centralized management of the device configurations and compliance
Dynamic baselining helps see the unexpected peaks without adapting to the SLAs set by individual end customers
Tight integration with all well-known helpdesk, service desk and ITSM systems
It looks like you won't be able to submit the form due to problems with your provider. Please register and you will be able to submit any forms!