Download AggreGate SCADA/HMI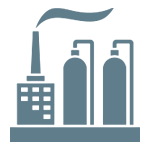 This page is for downloading the 32-bit Windows and Linux versions of AggreGate SCADA/HMI only. Go to the main Downloads Section for downloading the other versions (including the version for single-board PCs), offline documentation, case studies, SDKs, and other resources.
AggreGate SCADA/HMI is available for download as a:
30-day trial version
Free version for 100 tags
A license type can be selected during the installation. All modules are enabled in a trial version - feel free to explore! Write our consultants with any questions you may have. Once the trial license expires, you may purchase the product and convert your trial version to a commercial one without reinstallation.
AggreGate SCADA/HMI 6.2 - Official Release
AggreGate SCADA/HMI 6.3 - Early Access Program
Other SCADA/HMI Downloads