IoT Solutions for OEM/ODM Manufacturers
Almost every vendor of intelligent devices experiences a certain degree of customer interest and necessity in providing their own centralized monitoring, control and configuration system:
Despite own devices may have well-elaborated support for standard communication protocols, it is for many reasons not feasible to promote a third-party software for managing own devices because of the high royalty costs, brand value reduction and limited support for device-specific features
Recommending the approach based on a per-device web UI use is not applicable for the medium-scale and large-scale device networks
Thus, most OEM hardware manufacturers find themselves at a certain stage of developing their own centralized monitoring system from scratch:
Small and medium companies
which have started in-house development quickly find out the necessity of establishing a permanent software department. Lack of knowledge in this area often leads to the misuse of development methodologies and low code quality, subsequently causing a high personnel turnover and further quality degradation due to the quick core team rotation.
Medium and large companies
which tend to outsource the development, suffer from the very high recurring costs and lack of interaction between hardware and software R&D teams. Other typical issues of the outsourced products are quality/performance issues that are hardly covered by the technical specification attached to a contract.
Centralized BTS Cooling Management
The development of a modern scalable centralized monitoring, management and configuration system based on the enterprise-grade technologies, such as distributed architecture and failover clustering, takes five to ten years if performed from scratch. The minimally required investments start from several million dollars.
Curiously, every OEM vendor is reinventing the wheel during the development of their own device management solution. Our analysis revealed that all monitoring, control and configuration systems in the world have about 90% of the common functionality, such as alerting, reporting, dashboards, event logs, and so on.
This is where AggreGate Platform comes in. The Platform includes a solid, reliable and proven implementation of all commonly used features typical for the systems of any scale:
Small systems (alerts, reports, schedulers, etc.)
Medium systems (event correlation, open APIs, modeling and business rules engine, etc.)
And large systems (root cause analysis, distributed architecture, failover clustering, visual UI editors, etc.)
Advanced Time and Attendance Service
OEM/ODM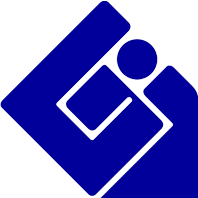 Time and Attendance
Access Control/Time and Attendance reference solution based on the custom controllers and AggreGate. Hundreds of installations in dozens of countries.
Fair enough, those tools allow the vendors to concentrate on developing the business-specific data processing chains and user interfaces.
AggreGate also eliminates the most serious drawback of using a third-party management framework: it supports a complete rebranding (white-labeling) that assumes not only matching basic elements of the vendor's corporate identity, such as logos and copyrights, but also changing the product name, releasing rebranded product installers and documentation, and much more.
OEM/ODM vendors derive their own products by rebranding the system and extending it with a set of custom plugins responsible for processing and visualizing their business-specific data. The plugins usually contain XML-based resource templates for the alerts, widgets, models, dashboards, reports and other objects that were designed visually, without any programming. Those resources remain compatible with the future product releases, their versioning and change/dependency tracking system that ensures easy maintenance.
Our professional services portfolio helps the vendors to get things rolling quickly by getting the design consulting assistance from our side. AggreGate engineers can also develop the first basic set of data processing and visualization tools and hand them over to your team during a customized training course tailored for your project.
Finally, you get an enterprise-grade device management product distributed under your brand and company name. The product inherits all new features of the AggreGate Platform when its new versions are released. Your team always concentrates on the business-specific development efforts.
As a platform vendor, Tibbo remains the 3rd line of technical support. Our engineers may act as your team members in rare situations when a direct interaction is necessary (e.g. during troubleshooting or performance auditing of your customer's production server).
Our OEM/ODM partners have a direct influence on the AggreGate roadmap. Providing a broad functional coverage is our key objective, therefore missing core features that block the evolution of derived OEM products are added on a high priority basis.
It looks like you won't be able to submit the form due to problems with your provider. Please register and you will be able to submit any forms!