Release 4.3
Major features and improvements introduced in AggreGate 4.3:
Mac OS support. Both AggreGate LinkServer and AggreGate Client are now compatible with Mac OS operating system. Mac OS bundles are available in the Downloads section.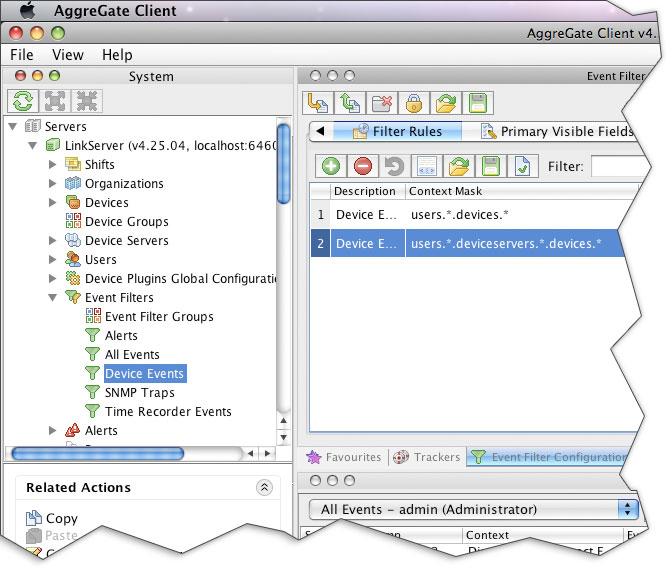 Device Discovery. Discovery process finds any IP-enabled devices in your network by using ping, SNMP, port scanning, and other methods. Device types, available services and applications are auto-detected. Discovery may be scheduled for automatic execution.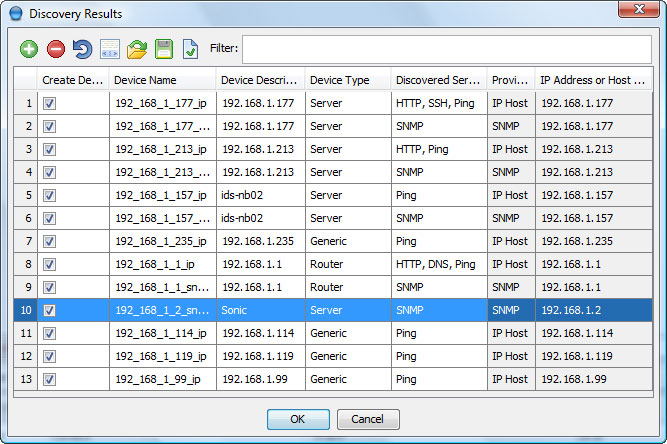 Dynamic Device Maps. Create network maps, facility/floor plans. Add colorized device icons with dynamic status indication.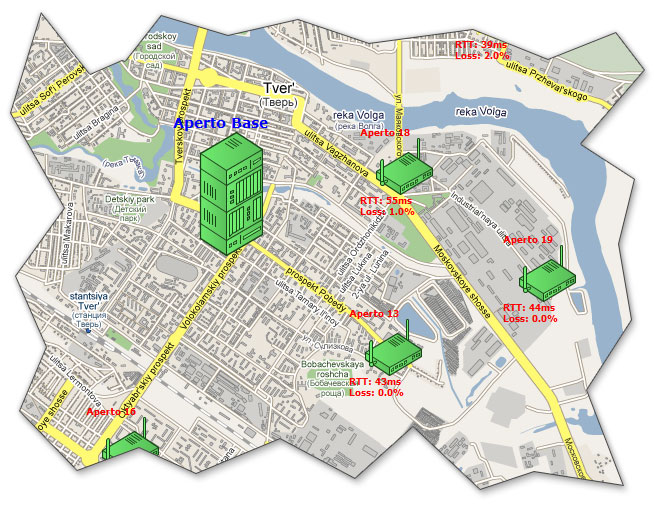 Improved Dashboards. Fine-grained dashboard component placement control. Dashboards are now stored on the server and shared between operator workspaces.
Extended Device Status. Device status icons may optionally indicate a detailed synchronization progress.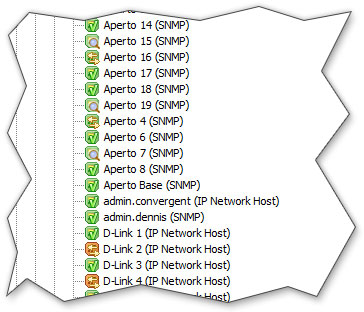 IP Host Device Driver. Used for monitoring different services and applications running on a network host.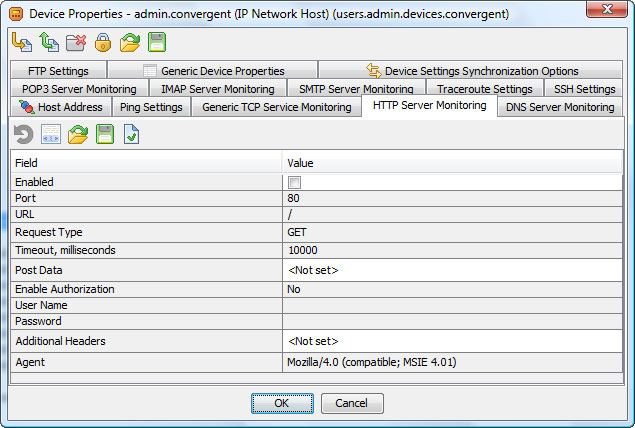 Syslog Server. Receive, aggregate, filter and browse Linux/Unix Syslog messages. Syslog events are converted to AggreGate events which may trigger alerts, start corrective actions, etc.

Custom Properties. Add any number of properties to devices or system resources in a user-defined format.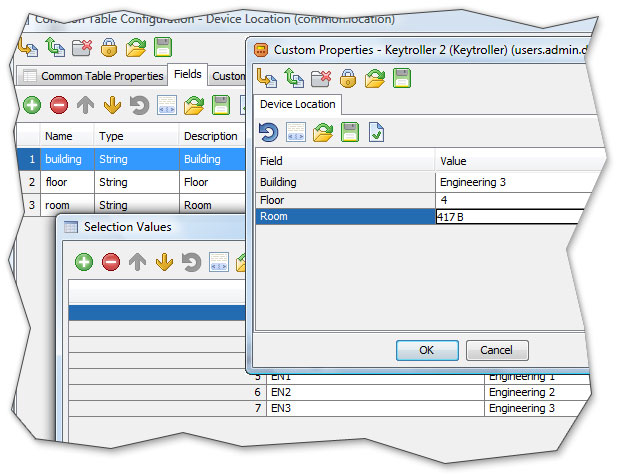 New Web Desktop user interface. AggreGate Web Desktop is a lightweight analog of the desktop Client software for AggreGate operators who don't need advanced development features, such as GUI Builder or Report Editor.