Download AggreGate Network Manager
This page is for downloading the 64-bit Windows and Linux versions of AggreGate Network Manager only. Go to the main Downloads Section for downloading the other versions, offline documentation, case studies, SDKs, and other resources.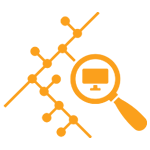 AggreGate Network Manager is available for download as a:
30-day trial version with a 100-device limit
Free version for 10 devices
A license type can be selected during the installation. All modules are enabled in a trial version - feel free to explore! Write our consultants with any questions you may have. Once the trial license expires, you may purchase the product and convert your trial version to a commercial one without reinstallation.
AggreGate Network Manager 6.2 - Official Release
AggreGate Network Manager 6.3 - Early Access Program