What Features Do We Get?
AggreGate IoT Platform as service instances fully inherit all cool features of its technology.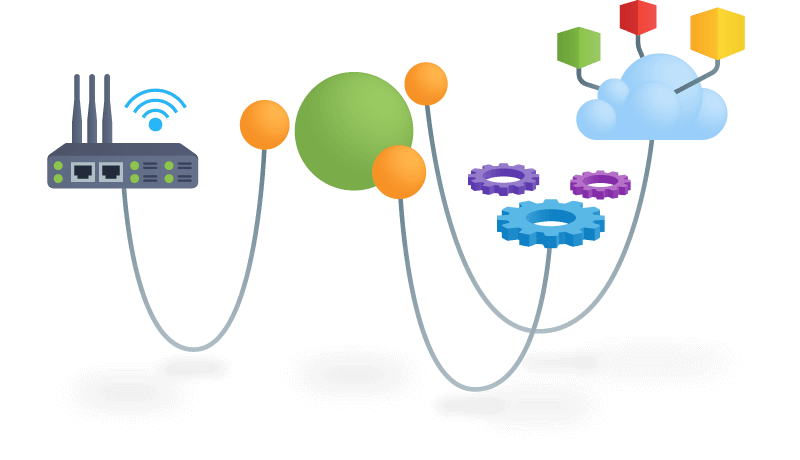 CONNECT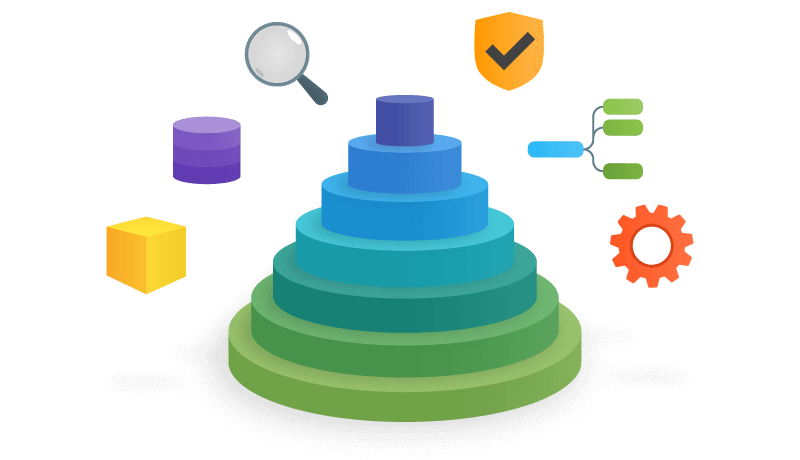 DIGITIZE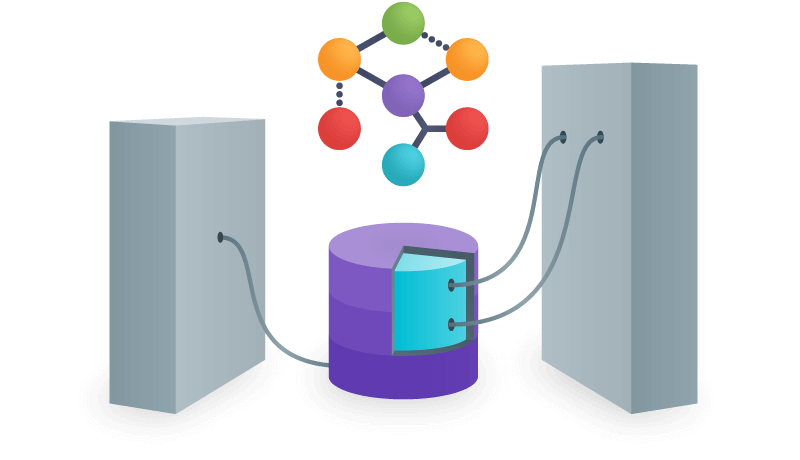 STORE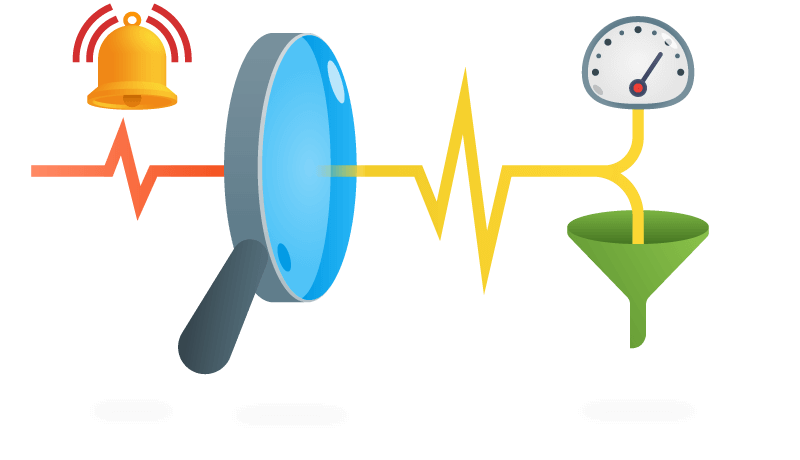 MANAGE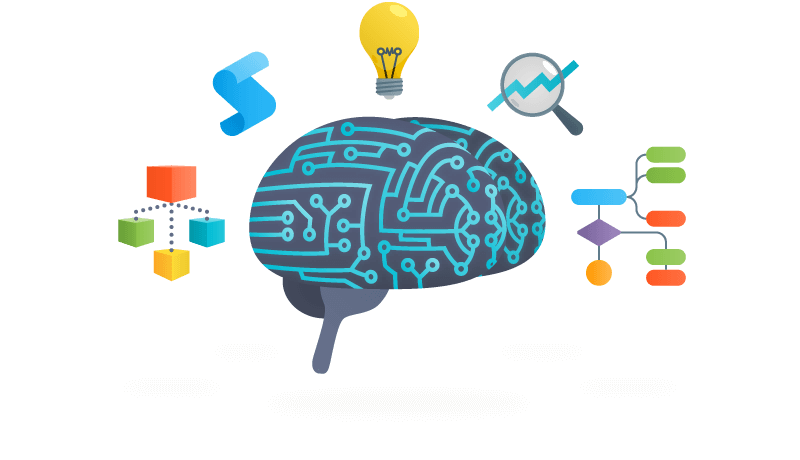 ANALYZE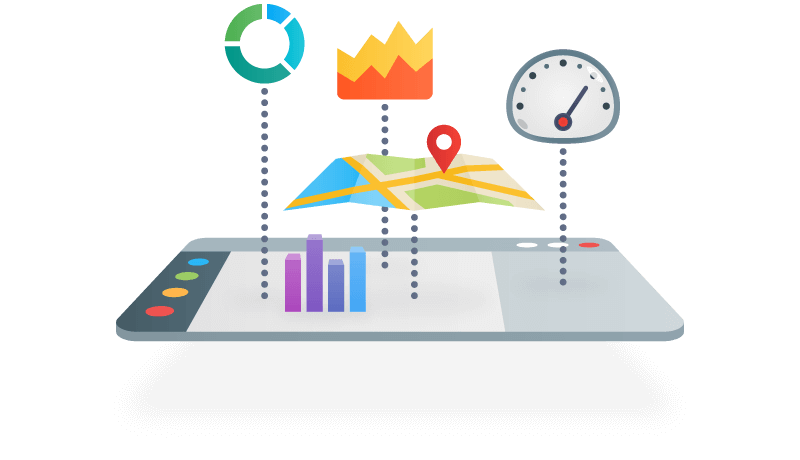 VISUALIZE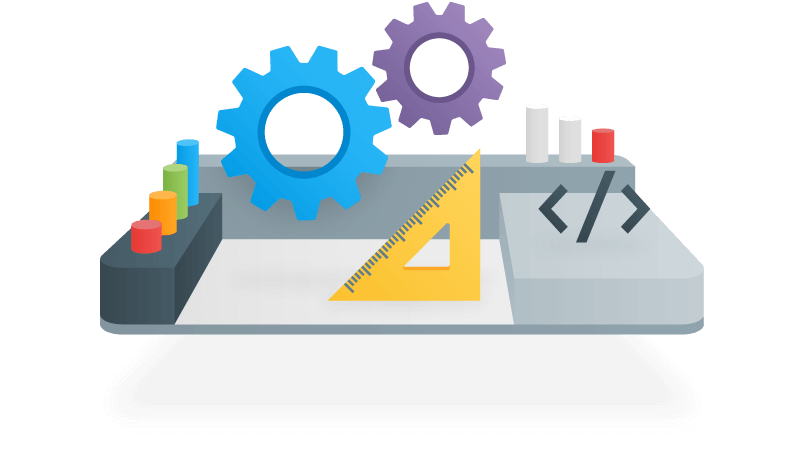 EXTEND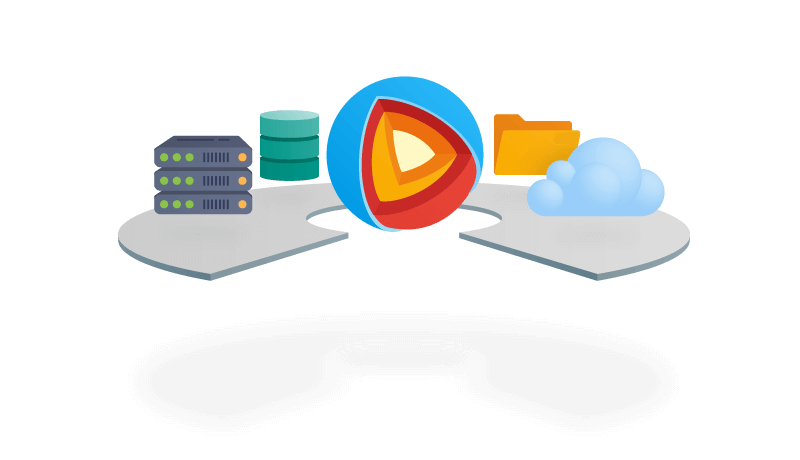 INTEGRATE
EVERYTHING
Out-of-the-box support for 100+ IoT/IT communication protocols via high-performance server-side drivers or device-side agents. Running the platform on IoT gateways, Linux PLCs, touch-panels, and industrial PCs enables access to data of various hardware inputs and outputs of different nature.
Unified data model, unlimited scalability, high availability, multi-tenancy, end-to-end security, open communications, and other patented features of the enterprise-grade core architecture. Modular system design allows succeeding everywhere: from embedded environments up to high-performance public clouds.
Available APIs allow third-party software to get unlimited control over platform deployed and device data. Web services make this possible even without embedding any software library into your app. Fair enough, all external control operations fully abide by the platform's security model.
Homogenized approach to storing IoT events, historical values, enrichment data and platform content. A choice between relational, key-value, NoSQL, graph, round-robin and file databases ensures the optimal storage structure and highest performance in all cases.
We are ready to control multi-million device fleets. Platform management features include automatic discovery and provisioning, offline device management, group and batch operations, flexible event management, advanced alerting, job scheduling, centralized upgrading, configuration replication and etc.
Advanced analytics with AI is the largest toolset within AggreGate. Object and process models, domain-specific languages, visual workflows, trainable units backed by the machine learning algorithms – all those tools create business value from your data and simplify the decision-making.
Visual UI editors let you design interactive enterprise dashboards in a couple of minutes or construct advanced HMIs with dynamic vector images, multi-layer maps, topology graphs, complex statistical diagrams, or video streams – all are dynamically linked with controls without a single line of code.
Sometimes a visual development doesn't do the trick, so the internal scripting capabilities come to help. For more complicated cases, the platform offers programmatic extension points and APIs to implement a new device driver or processing plugin, UI component or even a full-scale custom web application.
Start a Trial
Why AggreGate Cloud?
Rapid IoT service development and deployment. No infrastructure-related risks and maintenance costs.
Zero CAPEX. Predictable OPEX and no pay-per-use.
Typical IoT Cloud Platform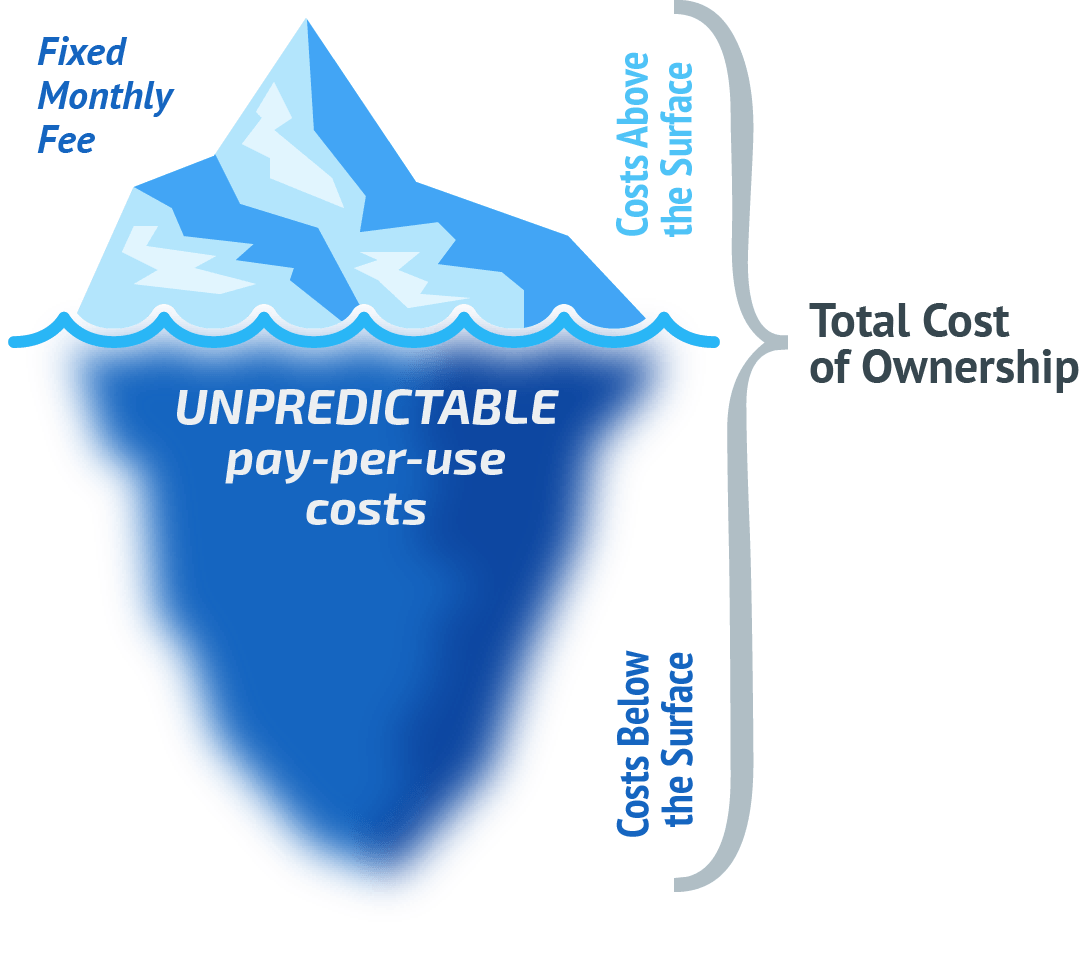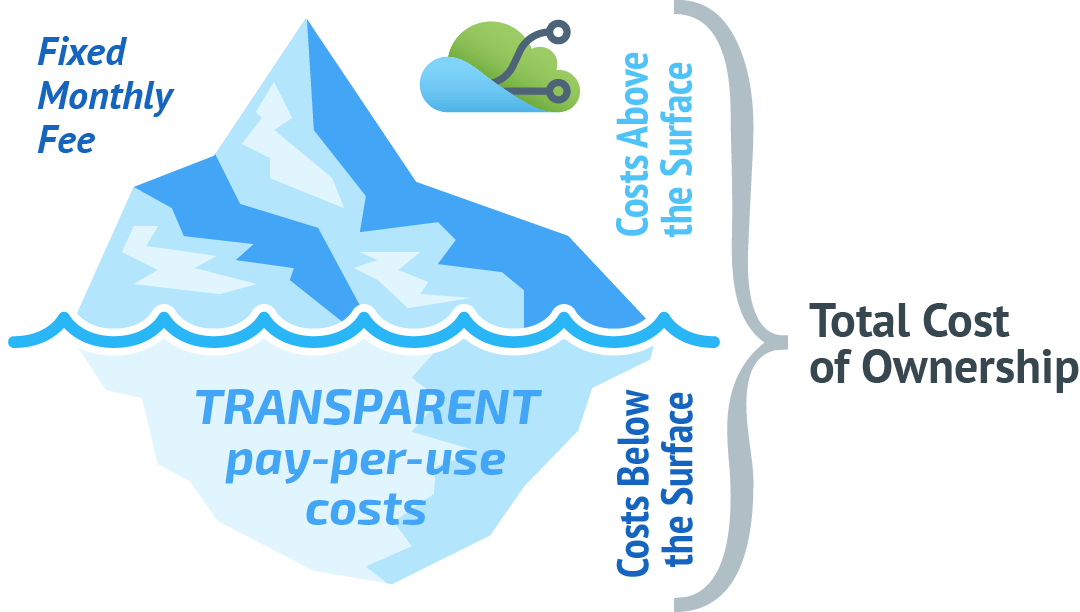 Your Costs Are
Always Under Control
We offer a simple fixed price per dedicated сloud platform instance. No more need to count devices, events per day, bytes sent and received, and REST API calls! With AggreGate IoT Cloud your total cost of ownership is fully predictable and transparent.
Device / Protocol Drivers
HTTP

HTTP Driver allows monitoring of web servers and web pages (URLs). Main tool for integrations with remote WEB/REST APIs.

MQTT

MQTT Driver is MQTT client which allows AggreGate Server to connect to MQTT broker and to subscribe to topics.

Virtual Device

Virtual Device Driver is very useful during testing, debugging and learning about the system, as it behaves similarly to any real hardware device connected to the system.

XMPP

Extensible Messaging and Presence Protocol (XMPP) Driver allows AggreGate Server to achieve instant messaging, as well as to solve the problem of interoperability between heterogeneous networks using IP technology and XML.

Agent

Agent Driver handles AggreGate protocol incoming connection from Agents, deployed on remote data points.

CoAP

CoAP Driver provides AggreGate Server with a request/response interaction model between application endpoints, supports built-in discovery of services and resources, and includes key concepts of the Web such as URIs and Internet media types.

Database

SQL Database Driver provides connectivity to external JDBC-compliant Database. It is used for checking connection and executing queries.

DLMS

DLMS Driver allows AggreGate Server to communicate with smart meters supporting DLMS protocol via serial or IP (TCP).

Flexible

AggreGate Flexible Driver is a self-service device driver construction kit for proprietary binary or text protocols over TCP, UDP or Serial port.

GPS Tracker

Satellite Vehicle Tracker Device Driver is used to monitor and control various GPS/GLONASS tracker devices using customizable protocol parsers.

IEC 60870-5-104

IEC-104 Driver implements IEC 60870-5-104 Protocol Client.

Meter-Bus

Meter Bus (M-Bus) Driver allows AggreGate Server to communicate with smart meters supporting Meter Bus protocol via serial port and IP (TCP).

Modbus

Modbus Driver allows communicating with devices supporting Modbus Protocol via both network versions (Modbus TCP and Modbus UDP) and serial versions (Modbus RTU, Modbus ASCII and Modbus BIN) of the protocol.

NMEA

NMEA Driver allows AggreGate Server to retrieve data from GPS receivers and other equipment compliant to the National Marine Electronics Association (NMEA) 0183 standard.

OPC

OLE for Process Control (OPC) Driver allows AggreGate Server to communicate with OPC Servers, i.e. act as an OPC Client.

OPC UA

OPC Unified Architecture (OPC UA) Driver allows AggreGate Server to communicate with OPC UP Servers, i.e. act as an OPC UA Client.

SNMP

SNMP Driver provides communications via Simple Network Management Protocol (SNMP v1, v2(c) and v3) allowing to exchange management information with SNMP-compliant network devices.

SOAP

Simple Object Access Protocol (SOAP) Driver allows AggreGate Server to call Web Services.

Asterisk

Asterisk Driver allows AggreGate Server to monitor health, performance and operability of Asterisk VoIP server.

BACnet

BACnet Driver allows AggreGate Server to communicate with devices supporting BACnet/IP Protocol that is widely used in building automation and control systems.

CORBA

CORBA Driver allows AggreGate Server to communicate with any CORBA-based application.

CWMP

CPE WAN Management Protocol (CWMP) Driver provides managing and monitoring of customer-premises equipment (CPE) according to TR-069 specification.

DNP3

DNP3 Driver implements data retrieval via Distributed Network Protocol v3.

EtherNet/IP

EtherNet/IP Driver uses unconnected explicit messages (UCMM) to a service of class on the field device.

Graph

Graph Database Driver connects AggreGate Server to Graph Databases for storing topologies comprising nodes, edges and their properties.

IEC 60870-5-104 Server

IEC-104 Server Driver implements IEC 60870-5-104 Protocol Server.

IP Host

Network Host Driver is a comprehensive IP network host monitoring tool. It checks hosts status and various services/applications running on it.

IPMI

IPMI Driver provides monitoring and control of IPMI-enabled servers and network devices.

JMX

JMX Driver allows AggreGate Server to communicate with Java-based applications and Application Servers using Java Management Extensions (JMX) protocol.

Local Agent

Local Agent Driver is an implementation of AggreGate Agent concept for AggreGate server. It allows current server to transmit data up the hierarchy to Agent Device of some central server.

Local System

Local System Driver provides AggreGate Server with local CPU, HDD, RAM monitoring.

Message Stream

Message Stream Driver allows to communicate with devices that send string data over TCP, UDP or Serial ports. Simplified analogue of Flexible Driver.

Modem

Modem Driver allows to control a GSM modem or any other modem that is based on AT command set. Modem devices are often used to send SMS messages.

Omron FINS

Omron FINS Driver allows AggreGate Server to communicate with devices supporting Omron FINS Protocol.

SIP

SIP (Session Initiation Protocol) Driver performs automatic SIP calls to check availability, health and operability of VoIP servers.

SMB/CIFS

SMB/CIFS Driver provides shared resources monitoring (SMB/CIFS).

SMI-S

SMI-S Driver allows to monitor and manage SMI-S compatible storages.

SMPP

SMPP Driver provides sending SMS messages through a Simple Message Peer-to-Peer (SMPP) gateway.

VMware

VMware Driver implements VMware performance counter retrieval via VMware SOAP API.

Web Transaction

Web Transaction Driver monitors web applications executing test scripts using Selenium engine.

WebSphere MQ

WebSphere MQ Driver allows AggreGate Server to perform monitoring of IBM WebSphere MQ server operability. Monitoring is performed via the native MQ communication protocol over an IP network.
Data Storage / Processing / Visualization Modules
Alerts

Alerts Module allows to track variable state and events, generate interactive alerts and send necessary notifications.

Auto-Run

Auto Run Module executes operations automatically when an operator logs into any AggreGate-based user interface.

Dashboards

Dashboards provide grouping of Widgets and other UI components to create end-user interfaces from prepared "bricks". Dashboards are used both in Desktop and Web interfaces.

Email Operations

Email Operations Module allows sending email notifications.

Event Filters

Event Filter is a visualization component designed for monitoring current and historical events.

Job Scheduler

The primary purpose of the Job Scheduler Module is automatic non-interactive execution of actions according to a user-defined time schedule.

Models

Models Module allows creating and describing data model — real object digital twin. It contains description of variables, functions, bindings, etc.

NoSQL Database Storage

Apache Cassandra Storage Plugin. Apache Cassandra database engine can run either in-process or as a standalone application.

Reports

Reports Module allows to display and save data in a graphic, printer-friendly format using JasperReports engine.

REST API

Auto-generated REST API allows to reach every permitted data point and function at AggreGate server. REST API is one of the most popular ways for integrating with 3rd-party systems.

Unified Search

Unified Search Module allows adjustable AggreGate Server indexing for fast object search.

Applications

Applications Module allows developer to create and manage collection of resources (contexts) for CI/CD implementation.

Device Discovery

Device Discovery Module allows operator to scan network segments for devices of specified types. After operator check necessary devices are created in the system tree according to naming rules.

HTTP Server

HTTP-Server Module allows to publish some specific web API in a custom format.

Queries

Queries Module supports integrated SQL-like language for retrieving data.

Scripts

Scripts Module provides support for Java, Python and R scripts execution.

SMS Operations

SMS Operations Module allows interacting with external Clickatell SMS gate.

Distributed Architecture

AggreGate Distributed Architecture Module provides native unlimited scalability by mapping context tree (or its part) to another AggreGate server.

Dynamic DNS

Dynamic DNS Device Server Module keeps live connection to central node.

LDAP Authentication

LDAP Authentication Module provides external user authentication via LDAP (Active directory).

Machine Learning

Machine Learning Module provides training and scoring modules for AI implementation.

Correlators

Event Correlator Module is an integrated powerful tool for Complex Event Processing. It is also used for integrating with external event stream engines like Kafka.
Ready for Industrial IoT
Our communication protocol coverage is one of the broadest in the industry. OPC DA/UA, BACnet, Modbus, DLMS, SNMP, IEC-104 — we got it all covered!
A unique Flexible Driver technology enables low-code development and debugging of new protocol parsers.
... And Not Just IoT
What is the difference between a simple IoT dashboard set and a situation center of a digital enterprise? The latter requires "human-generated" structured data sources to support decision making process.
AggreGate's capabilities to integrate with external data providers ensure that machine data has essential business context. Advanced data mining tools correlate various event streams and quickly reveal valuable patterns. We made AggreGate Cloud ready for the challenge.
Users Will Love Your IoT App UI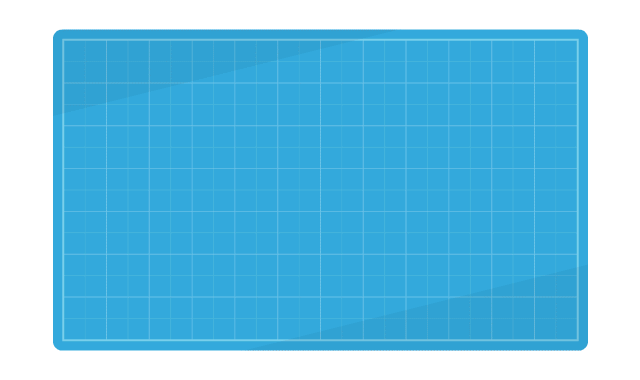 With AggreGate Cloud you can feel the difference between slightly customizable "IoT dashboards" and pixel-perfect UI that completely matches your design guidelines and sketches. Innovative no-code UI Builder gives you the level of freedom comparable with professional frontend development tools.
AggreGate is arguably the only IoT platform that allows you to control every single pixel of your solution's web interface without programming. It provides visual interface creation tools that make your IoT services look like they're designed by a seasoned UI/UX team.
Start a Trial